Hair Salon Cleaning in Chesapeake, Virginia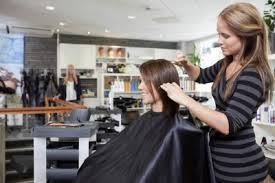 If you own or manage a hair salon, you know better than anyone else how dust and hair can accumulate on workstations. Even if you require your staff to clean behind themselves, they might not do the best job. The reputation of your salon is at stake, and if customers feel your business could be "cleaner," they might go elsewhere for their appointments.
Rather than risk losing clients because you're too busy to give your salon a thorough cleaning every day, hire a commercial janitorial crew to make your job easier.
Eco-Green Office Cleaning Services is a full-service commercial janitorial company in Chesapeake, Norfolk and Virginia Beach. We have clients all over Hampton Roads, including doctor offices, hair salons, daycares and office buildings. We understand the importance of maintaining a clean workspace, and our trained, uniformed employees are equipped to tackle any tough job.
If you need hair salon cleaning in Chesapeake, Virginia Beach or Norfolk, fill out the contact us form or give us a call to schedule a free walk-through and receive a no-obligation quote. There's the option to customize your janitorial services based on your needs and budget. We can provide daily, weekly, biweekly or monthly services – whichever works best for you.
Your salon isn't going to clean itself. Building a long-term relationship with a commercial janitorial company in Chesapeake, Virginia Beach and Norfolk removes a huge burden off your shoulder. You can focus on your clients while we tackle the dirt. 
If you're ready to make your hair salon eco-friendly and healthier, Eco-Green Office Cleaning Services is perfect for the job. Call today to get your free estimate for commercial janitorial office cleaning in Norfolk, Virginia Beach, Chesapeake, Portsmouth and Suffolk. We offer basic janitorial services, tile and grout cleaning, carpet cleaning, window cleaning and move-in/move-out cleaning.