Moving Out? Let Us Help with Move Out/Move In Cleaning – Chesapeake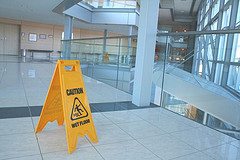 Move out/move in cleaning in Chesapeake, Norfolk or Virginia Beach is the perfect choice whether you're selling your home or moving out of a rental. Eco-Green Office Cleaning Services provides one-time residential move out and move in cleaning at a competitive price. To get your free quote, call today or complete the "contact us" form.
We have eight years of commercial and residential janitorial experience, and our company is licensed, bonded and insured. When you're busy packing, you don't have time to worry about cleaning. Let the professionals do the hard work.
We can customize the cleaning to your specifications and provide a quote the fits your budget. General services include vacuuming, sweeping, mopping, baseboards, interior/exterior of appliances, and interior windows. You can also request additional services like carpet cleaning and exterior windows.
For more information on move out/move in cleaning in Chesapeake, Virginia Beach or Norfolk, call today to get a free estimate.