Professional Window Cleaning in Chesapeake, Virginia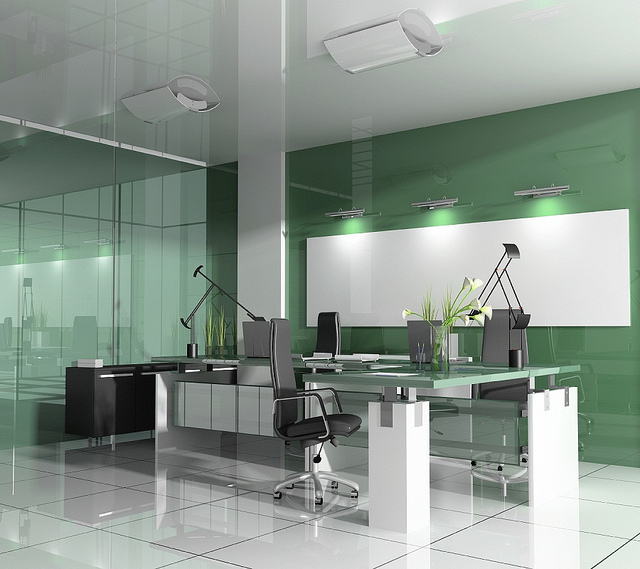 A clean office is a happy office. Not only for your employees, but also for customers. However, cleanliness isn't limited to the inside of your office. Your windows also need attention. And if you think customers don't notice dirt and debris on your windows and glass doors, we're here to tell you differently.
Your office windows are exposed to wind and rain, so dirt, dust and grime can accumulate quickly and leave a nasty film. A professional image and reputation can't be overstated. And the truth is, the condition of your office contributes to your image.
Don't neglect the exterior of your office. Window cleaning in Chesapeake, Virginia Beach, Norfolk, Suffolk and Portsmouth helps maintain the overall condition and appearance of your business. But understandably, you don't have time to roll up your sleeves and fool with buckets of water. You have more important things to worry about, such as running your company and managing your employees. Window cleaning is a job for a professional.
If you need a company for professional window cleaning in Chesapeake, Virginia Beach, Norfolk, Suffolk or Portsmouth, give Eco-Green Office Cleaning Services a call. Whether you schedule weekly, bi-weekly, monthly or a one-time service, your satisfaction is guaranteed.
We are a licensed and insured janitorial office cleaning company offering a variety of services throughout Hampton Roads. In addition to professional window cleaning, we provide general janitorial services, carpet cleaning, tile and grout cleaning, and stripping and waxing. We offer low, competitive pricing on professional window cleaning. This service includes cleaning the inside and outside of windows, plus the window track and frame to remove dirt, bugs and other debris for a streak free, crystal-clear appearance
The cleaner your office windows, the more natural light flowing into your office. For more information on professional window cleaning in Chesapeake, Virginia Beach, Norfolk, Portsmouth or Suffolk, fill out the contact us form, or give us a call to schedule your free estimate at (757) 303–5275.
You can also get a FREE quote for general office cleaning or another janitorial service.