What Can Eco-Green Do for Your Office?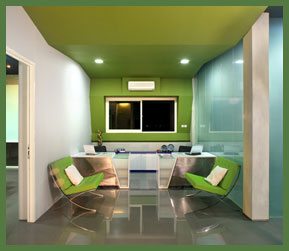 Start 2016 off on the right foot and call Eco-Green Office Cleaning Services to receive a free estimate for office cleaning. We offer commercial janitorial office cleaning services in Norfolk, Virginia Beach and Chesapeake.
Serving Hampton Roads since 2008, our company is licensed, bonded and insured. We have dozens of satisfied customers throughout Hampton Roads, and we're always looking to build new relationships with local businesses.
For more information on commercial janitorial office cleaning in Chesapeake, Norfolk or Virginia Beach, give us a call or fill out the contact us form.
We specialize in general janitorial cleaning, we also offer additional services. Each customer has a different need and we're proud to offer customized services specifically for your company. General janitorial services include trash removal, sweeping and mopping, vacuuming and dusting of all horizontal surfaces. Additionally, you can request extra services such as blinds and baseboards. But Eco-Green isn't only about general janitorial, we offer a variety of additional services:
Window washing/cleaning: Dust, dirt and debris can quickly collect on your glass door and windows. We offer window washing as an ongoing or one-time service. You can schedule weekly, bi-weekly or monthly window cleanings.
Post-construction clean up: Whether you're moving into a newly constructed office space or remodeling an existing space, we offer post-construction cleaning in Chesapeake, Virginia Beach and Norfolk.
Restrooms and kitchen: Maybe your office doesn't need a complete cleaning, and you'd rather focus attention on your kitchen and bathrooms. Since we offer customized janitorial services, you can use our company for daily, weekly or monthly kitchen and bathroom cleanings only. This service includes trash removal, disinfecting, sweeping and mopping. We can even provide and re-stock restroom supplies, such as soap and paper products.
Floor care. We're more than an "office" janitorial company. Eco-Green Office Cleaning Services also offers floor care services, including tile and grout cleaning, carpet cleaning, and stripping and waxing.
To learn how you can receive a customized quote for commercial janitorial office cleaning in Virginia Beach, Norfolk or Chesapeake, give us a call at 303–5275 or complete the contact us form.
We specialize in different types of commercial office cleaning, including general janitorial, window washing/cleaning, post-construction cleanup, tile and grout cleaning, carpet cleaning, stripping and waxing, and more.