Simple Cleaning Tips for Your Office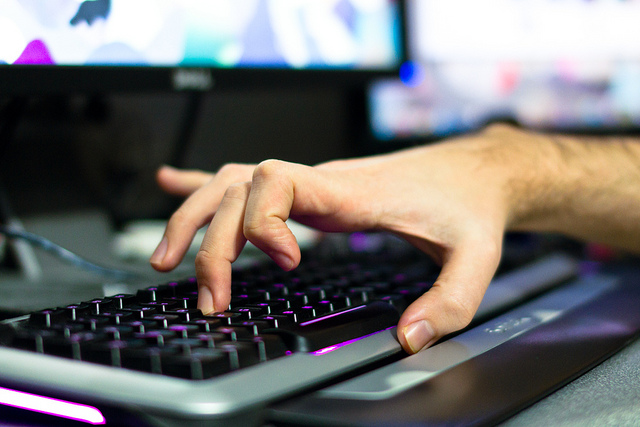 Is your office becoming noticeably dusty? Do you dodge cobwebs? Is the break room so dirty that you hate taking a coffee or lunch break?
There's nothing funny about a dirty workplace. But if you don't have time to roll up your sleeves and work for the betterment of the office, you need Eco-Green Office Cleaning Services.
We're a full-service commercial janitorial office cleaning company serving Chesapeake, Virginia Beach, Norfolk, Portsmouth and Suffolk. We offer general office cleaning, carpet cleaning, tile cleaning, stripping and waxing and window cleaning. Give us a call to schedule your free estimate.
But even if you hire a commercial janitorial office cleaning company in Norfolk, your office might need cleaning between services. Here's a list of simple cleaning tips you and your staff can do to ensure a neat and dust-free workplace.
Mop the floors. It doesn't matter how many floor mats you place near entryways, everyone will bring in dirt from the outside. And sometimes, this dirt makes a home on your floors. Brown floor stains don't remove themselves, so grab a cleaning product and a mop and maintain your floor's shiny appearance.
Check the air condition and the ducts. It's always a good idea to clean the air vents and air ducts in the office from time-to-time. This keeps the environment as clean and dust-free as possible.
Organize your workspace. A clean and tidy desk not only contributes to better organization, regularly wiping your desk, phone and keyboard with disinfecting wipes gets rid of germs and bacteria that can make you sick.
Be eco-friendly. Use recycled paper and reusable microfiber clothes when cleaning. Also, purchase green cleaning products to prevent potential allergic reactions from toxic, harsh chemicals.
Get plants for the office. Plants are not only nice decorations, they help with air circulation and keep the atmosphere fresh. They also contribute to a greener office.
Click here for more simple, basic cleaning tips.
general office cleaning
tile and grout cleaning
window cleaning
carpet cleaning
stripping and waxing…