Clean Bathrooms Matter – Restroom Cleaning Service in Chesapeake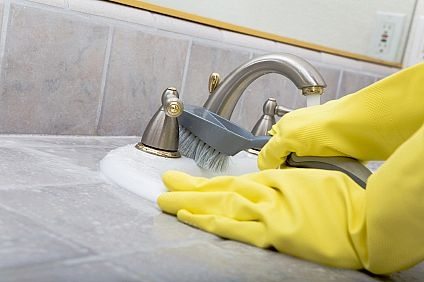 Although the restroom isn't the first thing customers see when they enter an establishment, the cleanliness of your restrooms matter, especially if you're running a restaurant or medical facility.
According to a 2011 Harris Interactive Survey, approximately 94% of 1,000 adults surveyed said they wouldn't return to an establishment if the restrooms were dirty. This includes overfilled waste baskets, trash on the floor, dirty sinks and mirrors, wet floors, and filthy toilets.
Obviously, managing your company is your number one priority–as it should be. Even so, the way you maintain your restroom says a lot about your company. And unfortunately, overlooking restroom maintenance can result in lost customers and lost revenue.
If you're overworked or simply too busy to tackle the job yourself, hiring a professional company is the answer. Eco-Green Office Cleaning Services provides general office cleaning services in Chesapeake, Virginia Beach and Norfolk, as well as other services (tile and grout cleaning, carpet cleaning, stripping and waxing, blind cleaning and window washing).
Give us a call to get a free estimate for janitorial services. We'll customize a package to meet your needs and budget, whether you seek services for your entire office or only for your kitchen and restrooms.
Leaving a favorable impression with customers and employees starts with a well-maintained restroom. Let us handle the dirty work for you. Call today to get your free quote for commercial office cleaning in Chesapeake, Virginia Beach or Norfolk.