What to Do When You Can't Afford Office Cleaning?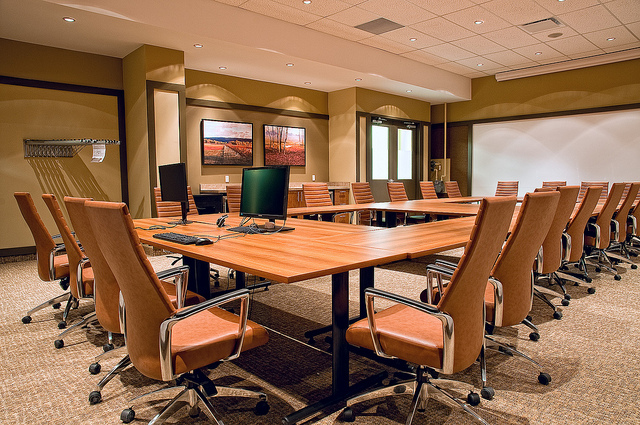 Even if you know the importance of using a company for commercial janitorial office cleaning in Norfolk, Chesapeake or Virginia Beach, it may become increasingly difficult to afford services. But rather than cancel your janitorial services, consider options available to you.
Canceling your janitorial services and requiring your staff to chip in and keep the office clean can backfire. Given everyone's hectic schedule, office cleanliness can fall by the wayside. Some of your employees may never dust or disinfect their workstations, and the break room and bathrooms can turn into a germ-fest nightmare.
Using an office cleaning company in Chesapeake, Norfolk or Virginia Beach ensures a high level of cleanliness. But what are your options when you can't afford cleaning services?
Reduce the frequency of services: There's no rule saying you have to use professional services every day or every week. By reducing the frequency of services, you can maintain a relationship with your cleaning company. If you currently have services every day, consider scaling back to two or three times a week. Or if you're currently receiving twice-a-week services, reduce cleanings to once a week.
Re-customize your services: Office cleaning companies offer basic services, such as trash removal, vacuuming, sweeping, mopping and dusting. What you might not realize is that many companies give customers the option of customizing services. You can add or remove services based on your need and budget. Instead of having a full-scale cleaning, you customize your package to only include vacuuming, trash removal and the bathrooms. Your staff can be responsible for dusting and disinfecting their own workstations. Or you can remove other services, such as disinfecting phones, washing windows and wiping baseboards to keep your cost within a reasonable range.
To learn how you can receive a customizable quote for commercial janitorial office cleaning in Virginia Beach, Norfolk or Chesapeake, give us a call at 303–5275 or complete the contact us form.
We specialize in different types of commercial office cleaning, including general janitorial, window washing/cleaning, post-construction cleanup, tile and grout cleaning, carpet cleaning, stripping and waxing, and more.
Call today if you're looking for commercial janitorial office cleaning in Norfolk, Chesapeake or Virginia Beach. Don't forget to read our testimonials!